Mischief, Mayhem, and a Raccoon Mask
A long time ago, in a Dallas suburb not so far away, a goofy online gaming persona was born.
Equal parts composed and chaotic, that raccoon girl could be spotted zipping around Los Santos in a white hatchback with green wheels. It was a case of art-imitates-life-imitates-art: my GTI got sucked into Grand Theft Auto V: Online, and the game spat out a character that was completely my own.
So, I ran with it. Embraced it. I hunted far and wide to assemble the outfit, from the expressive mask all the way down to those super-specific leggings. In the fall of 2015, I reached out to a photographer I'd recently met [spoiler alert: future husband] and collaborated with AJ on bringing Los Santos International Airport to Dallas. The Frontiers of Flight Museum was very accommodating in allowing us to shoot against the fantastic backdrop of their decommissioned planes, providing the perfect Milijet and Besra.
With a bit of fine-tuning in Lightroom, the end result captures the box of sticky mine-stuffed chocolates that is Grand Theft Auto V: Online.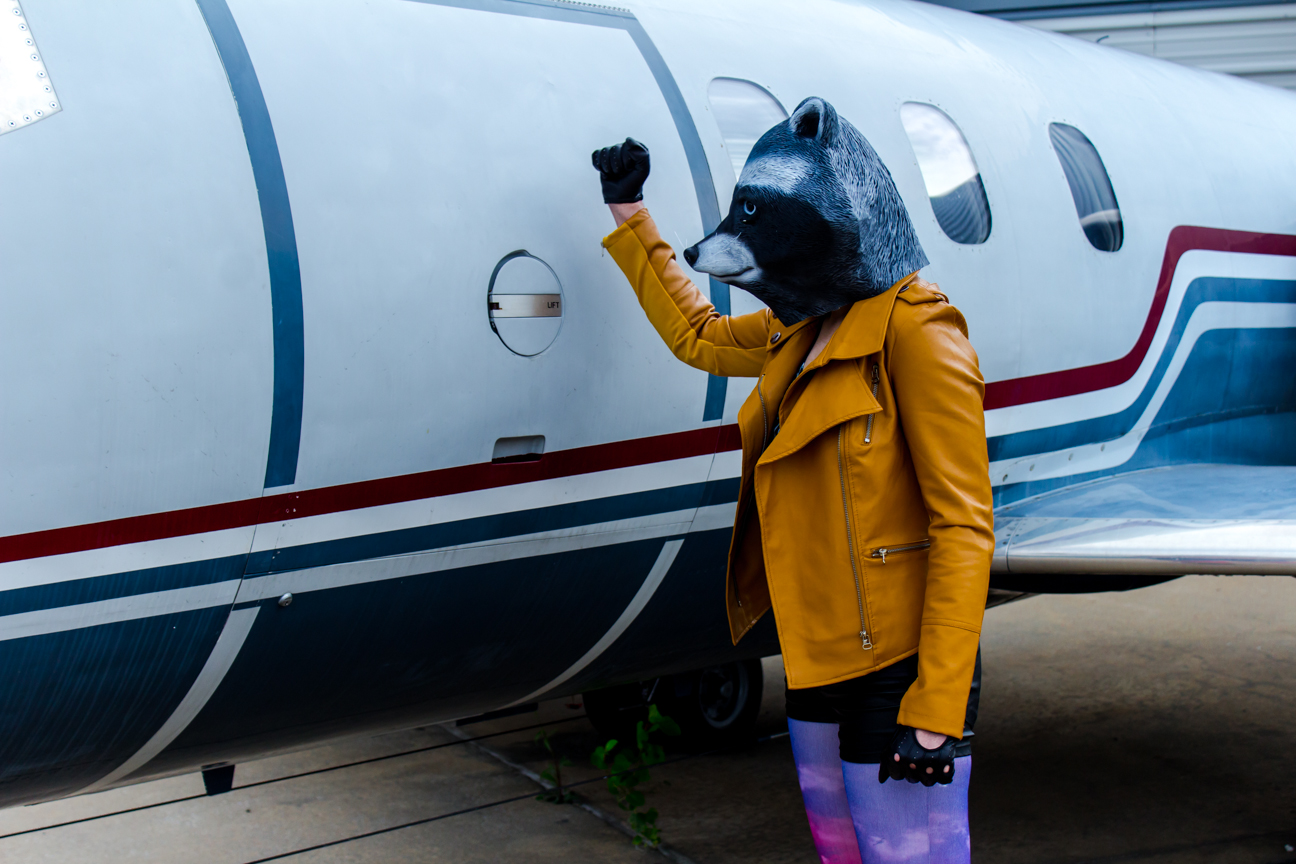 Want your own
gaming shoot?